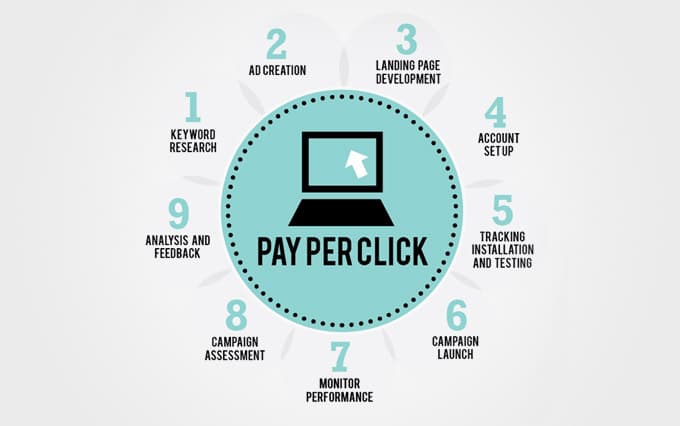 Reliable PPC Consultants – Latest PPC Trends to Follow
The PPC trends are changing day-by-day.  We have compiled such five trends that are related but slightly askew from the major themes that will play out in paid search over 2018 and beyond.
Structured data will matter even more
It's not just for SEO, and I suspect we'll be talking about structured data much more on the ads side in 2018. According to Cindy Krum, the structured data will become a bigger factor in the year ahead as the mobile-first index rolls out.
The Google-Amazon rivalry will spur search ad innovations
Amazon and Google are fighting over multiple fronts. Amazon has long been a threat to Google's product search business and is all set to become a search and display advertising in 2018.
Voice & visual search will impact user behaviour before ads
In recent times, the voice search has brought full sentences to both the way we ask questions and the responses we receive from the search engines. It is possible with visual search (such as Pinterest Lens and Google Lens), when we query with our cameras.
How we work will change — From good to better
In coming days, Paid search managers will hand over more daily tactical chores to the engines. Artificial intelligence will have a dramatic impact on the work of paid search practitioners, teams and agencies in the coming times.
Channel expansion & measuring for incrementality will become trendy
In 2018, marketers will continue to put the bulk of their digital ad dollars in Google and Facebook properties. Other players are expected to expand their funnels.
LATEST PPC TOOLS
With the help of latest PPC tools, you can very easily boost your ads' performance, Get PPC optimization ideas, and stay up-to-date on the latest trends on the market.
ISpionage
With iSpionage, you can cross check the number and duration of PPC ads of your competitors are running, for how long. This PPC tool also shows which keywords they're bidding on, how other advertisers group their keywords and lot more.
Wordtracker
Wordtracker works pretty much like the AdWords Keyword Planner, but it has an extra layer of keyword data (from YouTube and Amazon)
Search Monitor
Search Monitor crawls the internet to monitor your ads across different locations and devices. They offer two primary services: brand protection and competitive insights.
SimilarWeb
This PPC tool facilitates you to analyze data on your competitors' website audience, demographics, and marketing mix. You can track your competitor's top traffic sources and referral sites.
Semrush
Semrush allows you to review your competitor's top-performing keywords. It can also sort the keywords by search volume, and let you know who's linking to your competitors' content.
Contact us for more information, Our team can help you unlock the full potential of your online marketing, SEO, SMO, PPC and online publicity!