AFFORDABLE SEO PLANS & PACKAGES
Our marketing goal is simple – plan, analyze, execute, convert and measure dynamic campaigns that generate leads and build loyalty. At Redefine SEO, we offer a complete range of SEO services to help your business grow regularly. Our flexible yet Affordable SEO packages are mainly focused on creating branding for your online business, We Prepare multiple and countless strategies to reach your target customers and goals. Our SEO packages are designed in compliance with all Latest Google Algorithm. Explore our affordable SEO services and Plans below & get top rankings for your business with positive ROI.
AFFORDABLE SEO PLANS FOR ALL
Are you looking for SEO packages that are cost effective and result oriented? Redefine SEO team uses all latest & modern SEO techniques, to increase your business traffic, sales & rankings for targeted keywords or phrases that drive 100% business to your site. As you can see from our affordable SEO plans, we provide 5 categories of services. Those would be:
HOW OUR SEO SERVICES DIFFERENT FROM OTHERS
All our SEO plans are reliable whether it is a basic one or the top one they all follow ethical techniques to achieve the best results. We don't build links on Forums, Spammy Directories, Social bookmarking. We don't just deliver the results, we help you identify & fix your business loopholes effectively. All the detailed activities are clearly measurable as they are divided over within monthly activities. Our SEO Packages are attainable as each plan comes with a Guarantee. We don't make false commitments as we always focused on generating more traffic, rankings, leads/ sales with the best possible ROI.
Initial Review and Analysis.
This analyzes all aspects of your website before beginning SEO optimization. The focus is to check on backlinks, Google penalties, content quality, HTML, competition, and much more! This is the starting point that provides information on your website's performance.
Content Marketing.
Marketing is a dynamic process, where you need to create content constantly. This includes writing for blogs, press releases, creation of info-graphics, and much more!
Social Media Optimization.
Your social media profiles matter as much as your website. It's your means to communicate with your client. You'll need Facebook, Twitter, and Google updates and setups.
Monthly Reporting
Success in SEO means tracking the effectiveness of edits made to your website. Thus, you'll need monthly reports for your search engine ranks, analytics reports, and more! You'll also need information on how to advance month-by-month.
Customer Support.
No service is complete without customer support. You're more than happy to ask for tracking or to chat about your project with our team.As you can see, we provide the best and most comprehensive SEO plans online. We recommend you signup, and start skyrocketing your search engine rank!
CHECK OUR CLIENTS TESTIMONIALS
There is a lot of work to do. but I see great progress in my Organic rankings and traffic. I will keep post the results for the 3rd month. I Would Definitely Say they are 100% result oriented & Affordable Local SEO Services...!!
Redefine SEO Team Always stayed online to help me step by step. When their work was complete, they provided me with a detailed summary of all there work and things I could do to improve/fix on my website. If you are looking for someone that is professional and knowledgeable in the SEO, SMO area, I would recommend Them!!
it was my first time and I am so happy to found professional and responsive company. They took their time to really understand what I was asking for and showed us their solutions to my explanations until it was perfect. The communication was great and their support was very kind and competent. A pleasure to work with them.!
John Doe
Senior Business Analyst
After being in contact with many SEO Agencies to fix an issue with my website, Redefine SEO was the first to fix the issue with utmost care and professionalism. Definitely recommended them. if you're looking for someone who is competent in SEO, SMO.
One of the absolute Best SEO Company I've ever worked with. They understood my requirements, gave suggestions, and was super patience with all the back and forth. Highly recommend him!
Order delivered as promised in a timely manner with good reporting after completion and follow-up. Hard to know overall impact for some time of course, but should help rankings definitely Affordable and reliable SEO Services.
Celestinagoo
Sales Manager
Redefine SEO did everything promised and reported back in excellent details all the work undertaken. Redefine SEO has been very courteous and responsive to my concerns. I appreciate the work they did and highly recommend their digital marketing services
I am clueless when it comes to SEO. So I'm satisfied that I came across Redefine SEO, We had great communication. And assisted along the way through the process. I would recommend Redefine SEO for your SEO services. They are Affordable SEO Provider, Quick, Professional. Definitely recommended. Thank you.
Marvis Dani
Marketing Consultant
Great communication and hardworking team. This is the 2nd month of Local SEO services 7 out 10 keyword is in number 1 now (great services) I see a lot of improvements on my Google rankings, I have also noticed some improvements on the google maps section some zip codes from position #4 to 3rd position.
You guys did such an amazing job. Thank you so much for all the hard work you put into making this happen for me. I'm sure that with your service(PPC Consultant) my business will do well. Thank you again!
Terry Shuhi
Marketing Manager
Did a fantastic job! Very good job, happy with the results I'm getting so far. Very good communication and detailed reports. Highly recommend Redefine SEO for all your Local SEO needs, I will hire again for sure. Thanks
Maira Abraham
Business Owner
Great experience, Redefine SEO had consist and perfect communication and was honest with me about suggestions and given my lack of experience took the project in a fantastic direction. Will definitely be using Redefine SEO's Services for other projects! Thanks Again!
Five Star.. Five Star.. Deliver a very complex work in quick time. Even with several revision requests. Very professional, understanding, dedicated, determined to provide the best services digital marketing company can offer.Very High-quality backlinks. Very professional and excellent communication.
Returning client.This is my 2nd time and I really enjoy working with Redefine SEO. They are knowledgable, efficient, Affordable SEO Provider and has done a great job for us every time. We appreciate there time in care in making our website SEO-optimized. Looking forward to working with them again in the future!
Redefine SEO Experts was absolutely amazing with the Local SEO of our website. I would recommend them time and time again to anyone and everyone! From the beginning when we were first inquiring to the end, They always answered questions right away. When I didn't know how to do something. Excellent Team Work.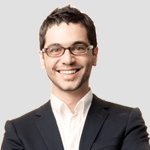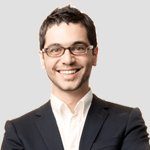 Love the work Redefine SEO provides! They include a very detailed document with all of the relevant information for High-Quality backlinks. Professional team, great work and perfect communication. I have worked with them on several projects. Highly recommended...!!!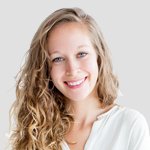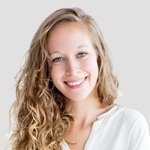 Sonia Stephens
Toronto, Canada
Good reviews and reputation attracted me, Job completed on time. There is a long period to wait for true results as is the nature of Local SEO but everything seems as promised. Recommended SEO Company.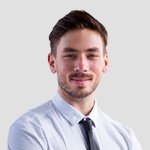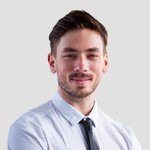 Quick and Easy process. They delivered what they promised. Purchased a Monthly SEO Plan and quite satisfied with the work they did. Time will tell what the final SEO results will be. Hoping for a positive effect. Based on the previous customer reviews, seems like they know what they are doing. Thank you.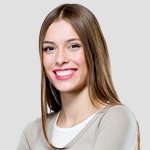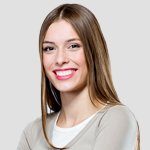 SEO Services appears to be high quality and very detailed report provided at the end of each month. There are more links to be delivered as it is a drip-feed method so unsure at the moment as to whether this will be done but am trusting this will be! Will wait and see on long term results but overall very happy with the job.
Wow!! They went beyond the scope-of-work with the work they performed to SEO optimize my site. Excellent communication on the front-end and upon completion with a complete detailed review & analysis of each page they worked on with action-items for me to change as well. Highly recommended to anybody with a Wix site.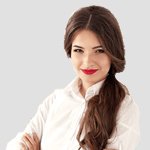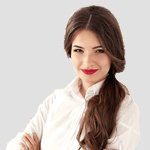 Pete Hugh
Marketing Manager