GOOGLE
PENALTY RECOVERY SERVICES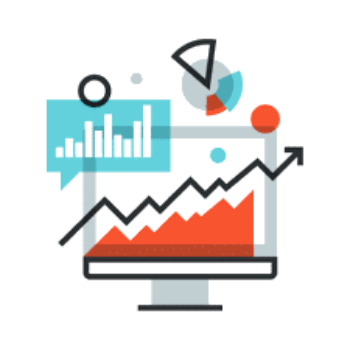 Have you been hit with any recent Google penalty or algorithms? Redefine SEO Google penalty Removal service is the solution for your problem. We offer guaranteed affordable recovery services from any Google penalty and regain the lost traffic and position quickly. Redefine SEO has already helped more than 250 websites till now and successfully removed Google algorithm penalties, whether it is a manual or algorithmic penalty. We offer Google penalty recovery services to the clients from around the world.
Why choose us as your assistant in penalty recover of your website, It is possible that you have not been penalized before and you are afraid of being  penalized by Google in near future, we can assure and secure the protection of your website, here below is all you need to know about Redefine SEO Google penalty recovery services. if you are experiencing unusual downturn currently as of now in your traffic, it is likely that you have been penalized or affected by any Google algorithm updates, over the development of filtering or maybe the hand-operated penalty. However, if you haven't been finalized yet and you are currently afraid to be, because the penalty is forthcoming placed on SEO practices from anterior years, stop worrying yourself too much, all you need to do is allow us to reduce the burden on your shoulders and experience nothing more else than relief.
HOW WE OFFER
GOOGLE PENALTY RECOVERY SERVICES
This life does not allow a second chance for anybody living on it, but fortuitously, it is likely that Google does, if necessary steps and cleanups are taken smoothly leading to a modernized guarantee that following the guidelines of googles. instantly, Google may reinstate your website if proper care is taken, and it includes the renewal of your website's revenues and traffics.
TYPES OF
PENALTY DIAGNOSIS
our first step is to identify and make known to you about the process and types of austerity of penalty.The penalty is likely to occur in two major steps which are - algorithm and manual.The algorithm penalties occur undoubtedly and can be resolved unknowingly by the algorithm that penalized you following the same process. it should be clear to you that you are not going to receive any notifications if you are about to get penalized, but by noticing how you have been declined in organic search traffic and rankings, then you can now assume that you have been penalized.As for manual penalties came out as a result of manual reviews on Google's webspam team someone on the team. In this case, you should be waiting for a message in your Google Webmaster account tools giving you a clear information of what really happened, notifying you that Google has taken some actions regarding your issues.
Drop in organic Ranking/ Traffic for target keywords.
Suddenly Decrease in organic search traffic or leads
Unable to find your website on Google "site: www.example.com".
Google Webmaster Tools generates an unnatural links warnings in your account.
Your website can get penalized based on Duplicate, thin or low-quality contents. Such penalty can occur at your domain registrar, conflictingly affecting your organic and ranking search traffic on the pages of your website in accordance to several rules and guideline violation.The duplicate or copied contents are expected to be from other websites which are the main reason for this Penalty. Google decided to look and pin out the websites and pages having these issues of this copied contents and in order to recover from this you need to remove those contents and add original unique content to the website.
Many websites get penalized by google penguin due to spammy, Low Quality backlinks pointing to there website only the pages and keywords that are involved will get affected, unlike Google panda, Low Quality backlinks are always displaying the following patterns.
Links from index submission sites.
Comment/ Forum links.
Links from Adults Website
Overusing of social bookmarking sites.
Any other Low quality Sites.
HOW OUR
PENALTY REMOVAL

WORKS?

Being penalized or affected with a penalty doesn't mean the end of your online business. It is possible to regain your Website ranking & organic traffic. Our Experts team will diagnose your website complete history by diagnosing website content and Low-quality backlinks. We deliver a comprehensive report on why your website was penalized by Google and prepare a plan of action for your website and work accordingly.
Determine duplicate content and remove if any with high quality and relevant content.
Complete analysis of your backlink profile By using Google webmasters, Majestic, Ahrefs back link reports.
Perform complete Audit of the website to avoid anchor text issues.
Analysis and track the recent traffic fall.
Remove or fix all the poor SEO practices like bad spam techniques, Link Farming, black hat methods, and others.
We will use specific targeted keywords for on page optimization.
Start Focusing on boosting your online brand visibility.
Perfect SEO Experts!
it was my first time and I am so happy to found professional and responsive company. They took their time to really understand what I was asking for and showed us their solutions to my explanations until it was perfect. The communication was great and their support was very kind and competent. A pleasure to work with them.!
John Doe
/
Senior Business Analyst
Result Oriented SEO Company
After being in contact with many SEO Agencies to fix an issue with my website, Redefine SEO was the first to fix the issue with utmost care and professionalism. Definitely recommended them. if you're looking for someone who is competent in SEO, SMO.
Carlo Ceroili
/
MD
Highly Recommended
One of the absolute Best SEO Company I've ever worked with. They understood my requirements, gave suggestions, and was super patience with all the back and forth. Highly recommend him!
Smith Roggers
/
CEO
Very High Quality Service
Five Star.. Five Star.. Deliver a very complex work in quick time. Even with several revision requests. Very professional, understanding, dedicated, determined to provide the best services digital marketing company can offer.Very High-quality backlinks. Very professional and excellent communication.
Jason William
/
CEO / Owner
High Quality Backlinks
Love the work Redefine SEO provides! They include a very detailed document with all of the relevant information for High-Quality backlinks. Professional team, great work and perfect communication. I have worked with them on several projects. Highly recommended...!!!
Andy Stevens
/
CEO
Fast, Professional and Kind
Returning client.This is my 2nd time and I really enjoy working with Redefine SEO. They are knowledgable, efficient, Affordable SEO Provider and has done a great job for us every time. We appreciate there time in care in making our website SEO-optimized. Looking forward to working with them again in the future!
Mel sharell
/
CEO
Complete Digital Marketing Solution
Redefine SEO did everything promised and reported back in excellent details all the work undertaken. Redefine SEO has been very courteous and responsive to my concerns. I appreciate the work they did and highly recommend their digital marketing services
Up Media Lab
/
Company
Get Quick Quote
We are here to help you out with the above reasons, you can trust us. Because Redefine SEO will take control of websites and prevent the above misfortune to befall your website.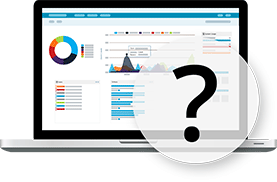 Tell us your problem
Our team can help you unlock the full potential of your social media marketing, SEO and online publicity!