SOCIAL
MEDIA MARKETING SERVICES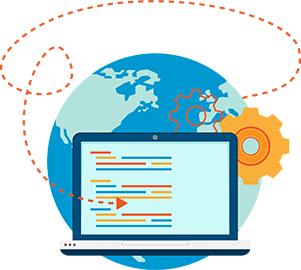 Today, social media plays an important role in online marketing strategy. Around 74% business relies on social media platforms. If your business is not present on a social platform, then you're wasting potential traffic. You need social media marketing services to manage your interactions with clients. It's an important part of today's business after all. Not being present online will compromise your profits.
Setting up & managing accounts on top social media websites, Like Facebook, Twitter, LinkedIn.
Create buzz and build brand loyalty for your online Business.
Double your Profile/ Pages engagement and Increase customer satisfaction
Increases the number of social votes, likes, comment, shares and followers.
What you'll need to Manage With Social Marketing.
Social Media (SMM) Monitoring: – Your consumers are regularly found on a social media platform. There, they speak in detail about their needs and experiences. You can get valuable information about your consumer base there. Listen to the information, and adapt as necessary. It will help you stay ahead of the competition.
Facebook Marketing:-Today, Facebook is the no #2 social media platform. Many of your customers will spend a lot of time here. Around 80% of the U. S populations can be found on Facebook. If you're still not on Facebook, then you're missing out on a lot.
Twitter Marketing: – Today Twitter is the no. 1 social media platform. You can find anyone here. In fact, it is vital for you to be present there yourself. Your customers can follow you on Twitter, finding your business' latest updates.
LinkedIn Marketing: – LinkedIn is the biggest professional network present on the web. Around 50% members can buy the same product they are engaged on the network with. It is a smart way to improve your business, growing it significantly.
Pinterest Marketing: -Pinterest is also a great social media platform. If you run an e-commerce website, then you must be present on Pinterest. It can increase your revenue up to 400% for websites that sell products. It's more effective for e-commerce than Facebook and Twitter.
YouTube Marketing: -YouTube is one of today's top 3 search engines. You cannot avoid YouTube, since it can definitely boost up your website leads, taking your business to the next level.
It's a lot to manage alone.
You can't possibly run your business and manage several social media pages alone. You need social media optimization services to help you out.
You should be seeking affordable SMO services that don't compromise quality. A lack of quality SMO services will ruin your online presence. It will repel clients, especially if you're not treating them well.
Fortunately, Redefine SEO can help you out. You'll get the high quality and affordable social marketing services you need. You can inquire more about services if you wish, but the table below should give you a good idea about what to expect.
Perfect SEO Experts!
it was my first time and I am so happy to found professional and responsive company. They took their time to really understand what I was asking for and showed us their solutions to my explanations until it was perfect. The communication was great and their support was very kind and competent. A pleasure to work with them.!
John Doe
/
Senior Business Analyst
Result Oriented SEO Company
After being in contact with many SEO Agencies to fix an issue with my website, Redefine SEO was the first to fix the issue with utmost care and professionalism. Definitely recommended them. if you're looking for someone who is competent in SEO, SMO.
Carlo Ceroili
/
MD
Highly Recommended
One of the absolute Best SEO Company I've ever worked with. They understood my requirements, gave suggestions, and was super patience with all the back and forth. Highly recommend him!
Smith Roggers
/
CEO
Very High Quality Service
Five Star.. Five Star.. Deliver a very complex work in quick time. Even with several revision requests. Very professional, understanding, dedicated, determined to provide the best services digital marketing company can offer.Very High-quality backlinks. Very professional and excellent communication.
Jason William
/
CEO / Owner
Responsive & Professional SEO Company
I am clueless when it comes to SEO.So I'm satisfied that I came across Redefine SEO, We had great communication. And assisted along the way through the process. I would recommend Redefine SEO for your SEO services. They are Affordable SEO Provider, Quick, Professional. Definitely recommended. Thank you Redefine SEO!!
Marvis Dani
/
Marketing Consultant
Fast, Professional and Kind
Returning client.This is my 2nd time and I really enjoy working with Redefine SEO. They are knowledgable, efficient, Affordable SEO Provider and has done a great job for us every time. We appreciate there time in care in making our website SEO-optimized. Looking forward to working with them again in the future!
Mel sharell
/
CEO
Complete Digital Marketing Solution
Redefine SEO did everything promised and reported back in excellent details all the work undertaken. Redefine SEO has been very courteous and responsive to my concerns. I appreciate the work they did and highly recommend their digital marketing services
Up Media Lab
/
Company
Affordable & Reliable SEO Services Provider
Order delivered as promised in a timely manner with good reporting after completion and follow-up. Hard to know overall impact for some time of course, but should help rankings definitely Affordable and reliable SEO Services.
Celestinagoo
/
Business Manager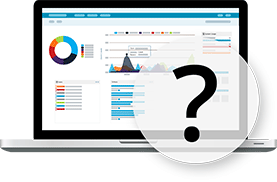 Tell us your problem
Our team can help you unlock the full potential of your social media marketing, SEO and online publicity!